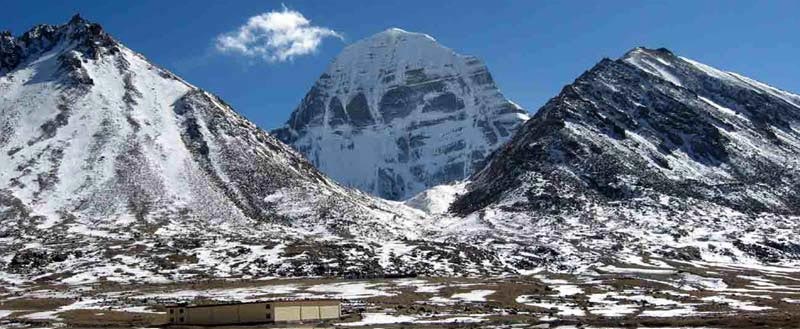 When we think to the Himalayan Range, it reminds us of the beautiful and unspoilt scenes which surely melts over the heart. Himalaya is famous for its many tourist's spots among which two are the Lake Mansarovar and the other one is Mount Kailash. We all are aware of the religious significance that these two places hold and people who are true believers of Lord Shiva, the creator and the destroyer, are most likely to visit the place.

Mount Kailash and Lake Mansarovar is situated in the Trans-Himalayas of Tibet and are two beautiful natural wonders on the earth. This place is also known as 'The Jewel Of Tibet". The water of the lake is crystal clear. You will fall in love with the beautiful sight of the snow-capped mountains that surround the lake all over. Several Saints and devotees believe that this is the place for nirvana.

Best Time For Kailash Darshan
Monsoon and the summer seasons are the best time for you to visit Mount Kailash and Lake Mansarovar. This tome usually lasts from May to October. In these mountains, you can perform outdoor activities like the trekking, pilgrimage and much more. In winter, the temperature is freezing and you might face a snow trail which is why it is advised to carry heavy woollens when you go. During this time you can also have a glance at the Tibetan Buddhist festival. called the Saga Dawa.

Reason To Fall In Love With The Place

There is nothing to hate, the place is extremely beautiful and you ultimately fall in love with it when you reach here. Adventure lovers should surely visit this place at least for once. Every sight of the lake will make you happy and also you will get to witness the local festival that is celebrated here.

Famous Attractions

The place is filled with beautiful attractions. After you have had a trek to the Mount Kailash you should also try the Parikrama. If you cannot do it on your foot, you can hire a yak or along.

The Mansarovar Lake

This is no way to miss this lovely place. The lake will surely take your breath away at every glance of it. This lake is said to be the holiest place in Asia and people come here from all over the world. You will get to see Emerald green in the centre of the lake while all around it's crystal clear. On a moonlit night, the sight of the lake is at another level. Therefore do not miss your Kailash Mansarovar Yatra.

Om Parvat

Apart from Mount Kailash, you should also visit Om Parvat. This is located close to the Adi Kailash Parvat. This Parvat is one of the most beautiful mountains in the whole Himalayan Range. The name OM is given to it because of its snow deposition which looks like sacred and holy OM.

There are other famous attractions as well which are filled with scenic beauty and sights to behold. Therefore, visit Mansarovar lake and mount Kailash and the nearby attractions in your holidays.