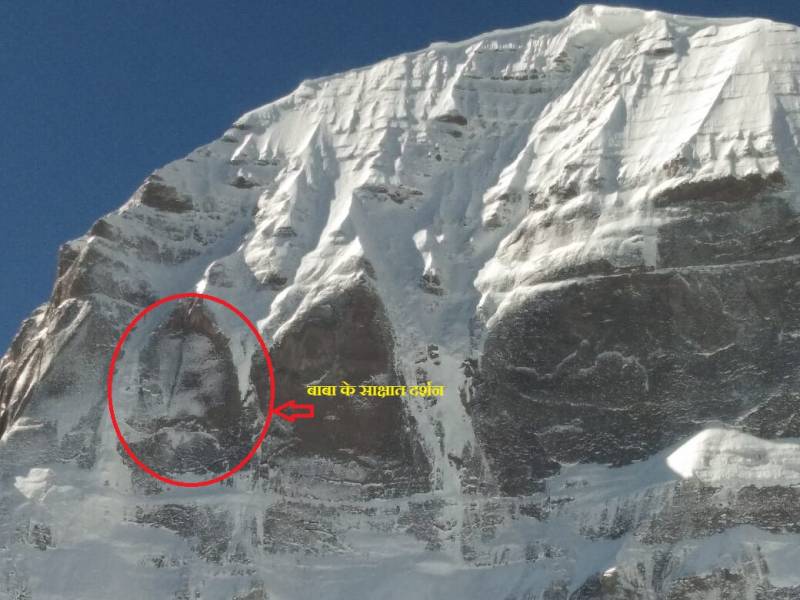 Mount Kailash is the sacred place that is not only having a religious significance but also it is satisfyingly beautiful. Kailash Mansarovar is one of the most spiritual and an isolated spot on the planet and the Yatra teaches a sense of self that nothing else can achieve. Kailash Mansarovar yatra is an extremely significant tour for the thousands of pilgrims and travelers. Mount Kailash and Mansarovar lakes are the holiest and popular pilgrimage destinations for Hindus, Jain, Buddhist, and Bon. For Hindus, it is the place where Lord Shiva is enduringly staying with his wife Parvati. Hindus believed that their all sins will be cleansed on the pilgrimage tour to Mansarovar. Jains believed that Lake Manasarovar is associated with the first Tirthankara, Rishabha. For Buddhist and Bons, the destination is the place where their great Gurus meditated.

Holy Mount Kailash and the lake Mansarovar are the heavenly places that lie in the Arctic Tibetan plateau in western Tibet between the mountain ranges of Gurla Mandata in the southeast, and Kunlung Mountain in the northwest. It is the toughest holy pilgrimage in the world and navigates through the high altitudes of the Himalayan Mountains in Tibet and Nepal. Travelers can accomplish challenging Kailash Mansarovar Yatra and fulfill their spiritual needs as well as adventurous desires by a journey via Lhasa (the capital of Tibet).

The sights and environment in Lhasa are very different and a visit to Lhasa is not just the visit of Tibet's capital but it will give an opportunity to the travelers to experience Tibetan culture, visit the numerous heritage sites and watch the daily life of the Tibetans. Lhasa is the forbidden land famous for ancient religion, pristine culture, intricately decorated monasteries, gilt-roofed temples, and various other wonderful arts and artifacts. During the Kailash Mansarovar yatra via Lhasa, visitors can fly to Lhasa from where they can drive to Mansarovar and return via the same route. There are many tour operators who are instrumental in offering packages for Kailash Mansarovar yatra via Lhasa and indulged in offering a high-quality service during the trip to fulfill the traveler's spiritual quest.

Places to cover during Kailash Mansarovar Yatra via Lhasa: -

The journey begins with a scenic flight from Kathmandu to Lhasa flying over Everest and it is the easiest and simplest ways to reach Kailash Mansarovar. The Kailash Mansarovar Yatra via Lhasa covers major cultural sites of Lhasa, Shigatse, Gyantse, and pilgrimage site Kailash Mansarovar. The major highlights of this trip around Lhasa are Sera monastery, Norbulingka Palace, Potala Palace, Tibetan traditional Barkhor square, Jokhang temple, Tashilampo monastery in Shigatse and most religious Lake Yamdrok on the way driving in Gyantse to Shigatse. This trip also allows the travelers to drive through some of the cultural richest Tibetan towns to reach Kailash region and Mansarovar Lake. From Lake Mansarovar, travelers can drive to Yama Dwar. Travelers can trek to Dirapuk (the North Face of Mt. Kailash) and can cross Dolma-La Pass. Travelers can also visit places like holy Lake Gauri Kunda, Zuthulphuk, and Dongba. Even though Kailash Mansarovar Yatra via Lhasa is one of the easiest ways to reach Kailash Mansarovar, it is graded as a difficult trek and good cardiovascular fitness is a must for it.

Thus it is concluded that Kailash Mansarovar Yatra via Lhasa is the perfect blend of adventure and pilgrimage as well as cultural and natural exploration. This trip is a great experience that let the travelers visit most important Tibetan sites followed by an expedition of sacred Lake Mansarovar and Mount Kailash.

Accomplish your spiritual satisfaction by taking a package for Kailash Mansarovar Yatra via Lhasa!
This entry was posted on July, 11, 2019 at 16 : 09 pm and is filed under KAILASH YATRA. You can follow any responses to this entry through the RSS 2.0 feed. You can leave a response from your own site.