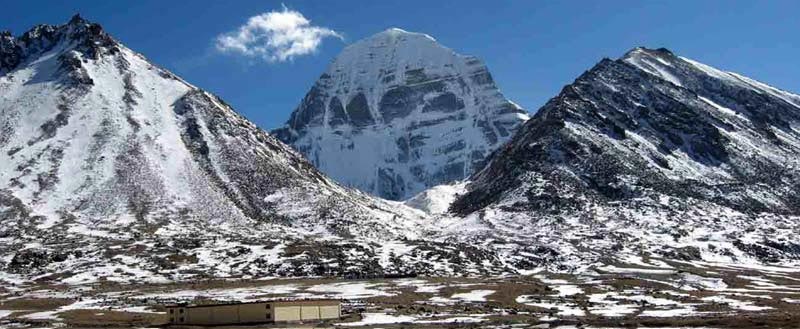 Considered to be one of the holiest places in the world for Hindus, Kailash Mansarovar Yatra is regarded to be one of the greatest pilgrimages for the Hindus. The myth exists this place is inhabited by the Hindu God, Shiva and hence it attracts flocks of devotees.

Tour packages for Kailash Mansarovar Yatra are in abundance now as more and more number of people board on not only for the sake of pilgrimage but also for the purpose of trekking.

Yet this Hindu pilgrimage has many amazing facts that make it all the more interesting and worth visiting. Here are some few facts that you absolutely need to know before taking a tour package for Kailash Mansarovar Yatra –

1. Religion behind Hinduism

It is a very wrong concept that may occur to you that Kailash Mansarovar is just restricted to Hindus. It is indeed a sacred place but it also opens its arms for Buddhism as well. Lord Buddha is considered to be an embodiment of this place as well. Hence while you reach to this awe-inspiring place, be assured to find Buddhist shrines that dedicate itself to this religion.

2. Mouth of River

Another important fact that may be new to you is that Kailash happens to be the mouth of four great rivers, namely, The Indus, Brahmaputra, Sutlej, and Karnali.

The most amazing and interesting thing to be seen amongst these is that all these river flow in different and various locations (all four in four different directions). That is why this place is called the navel of the earth or meeru. Various Kailash Mansarovar yatra tour packages take into consideration to show this as an important aspect.

3. Attain Nirvana

The whole of the Mt. Kailash is believed to have a circumference of 110km. It generally is supposed to longer, but pilgrims take about a whole day to encircle in order to complete their parikrama. After which it is really important to take a dip in the Mansarovar lake and that will be the only way tour pilgrimage will be done.

Yet it is believed in the myth that if anyone takes about 108 parikramas around the Kailash he or she becomes probable to attain nirvana or salvation. The most ideal time to avail a Kailash Mansarovar pilgrimage package is from the month of June to September.

4. Route

Another interesting factor of visiting this sacred place is that it is situated in Nepal currently and you can easily go through the Lipulekh pass in Uttarakhand or you can prefer going from the Nathu La Pass in Sikkim both routes are accessible. The main criterion is that you have to be below 70 years of age.

Kailash Mansarovar Pilgrimage Yatra has attracted people from all over the globe to come once and take a dip in the Mansarovar lake so that they can wash away all their sins.