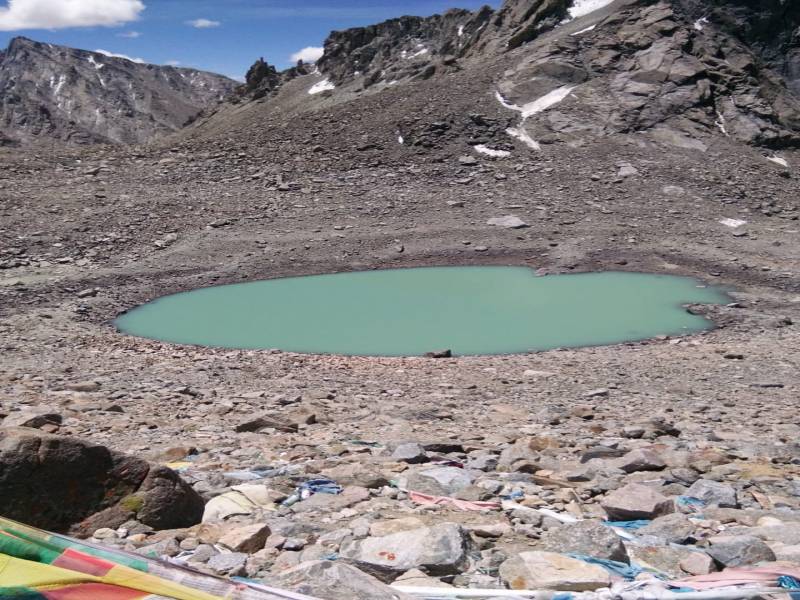 Revered for its religious values and cultural significance, Kailash Mansarovar Yatra is undertaken by thousands of pilgrims every year from every part of the globe. The Kailash Manasarovar Yatra comprises of two main things: doing parikramas of mount Kailash peak and either taking a dip or drinking the water of the nearby Lake Mansarovar, the most sacred lake in Tibet. Situated at an elevation of 21,788 feet, Kailash Mansarovar Yatra involves a gruelling trek through the terrains and hostile weather conditions. The Kailash Mansarovar Yatra is beyond an adventurous expedition, it's a journey of your soul and mind.

Significance of Mount Kailash d Lake Mansarovar:

Situated in the South-West of Tibetan autonomous region of China, Mount Kailash, is known to be the sacred adobe of Hindu god Lord Shiva. It is one of the most popular and visited pilgrimage destination not only for Hindus but also for Buddhists, Jains and Bons. As per legends, performing parikrama or walking around Mount Kailash peak opens the door to obtain ultimate salvation for pilgrims by relieving them from their sins.

Situated at the foothills of the sacred Mount Kailash, Lake Mansarovar symbolises purity and has great importance in Hindu mythology. It is said that one who takes a dip or drinks the holy water of this lake will be relieved from his sins of last 100 lifetimes and attain salvation after death. Known as one of the largest freshwater lakes in the word, Mansarovar is also believed to change colours.

Open for devotees between the age group of 18-70, Kailash Mansarovar yatra can be done on foot or using Land Cruiser, Ac buses, and helicopters. You can either pre-book the yatra on the official website of Ministry of External Affairs or can opt for a suitable Kailash Mansarovar package through private tour operators.

When it comes to undertaking an expedition to satisfy your spiritual and as well as adventurous desires, The Kailash Mansarovar Yatra via Lhasa, the capital of Tibet is the ideal. It is a perfect blend of pilgrimage, adventure along with natural and also cultural exploration. Covering major cultural sites of Lhasa, Shigatse, Gyantse, and pilgrimage site Kailash Mansarovar, this tour package enables travellers to explore ancient Tibetan culture, visit the numerous heritage sites and watch the daily life of the Tibetans closely. Travellers can easily take a flight from Kathamandu to reach Lhasa from where they can drive to Kailash Mansarovar and return via the same route.

Whether you book the exquisite Kailash Mansarovar package by helicopter or select a budget-friendly one from Lhasa, there are certain aspects that you should consider before planning the expedition.

• Plan the trip between June-September, as during this period the weather will be relatively calm and pleasant.
• Carry necessary medicines and take precautions to deal with altitude sickness
• As Indian currency is not accepted in Tibet, exchange enough cash before commencing your trek.
• Be well prepared for extreme climate conditions and take enough warm clothes
• Opt for a tour operator who is equipped with emergency facilities to deal with emergencies.

Whether you are nature lover, spirituality seekers or adventure junkies, book a Kailash Mansarovar Yatra package via Lhasa to curate some intriguing experience of lifetime.